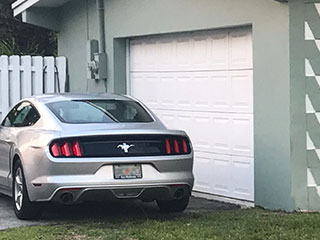 Regular garage door maintenance will help you to get the most out of your system and its various component parts. Not only will it help to reduce regular wear and tear, it'll also help to ensure that minor issues are headed off at the pass before they become a cause for concern.
Achieve The Right Balance
Your springs are an important part of your system. Whether your system utilizes torsion or extension springs, they are designed to support the full weight of the door panels as well as providing a counterbalance. Your springs are under a great deal of stress and over time they can fail to work properly. Our team will inspect their coils and ensure necessary tension adjustments are made to ensure they are perfectly balanced.
Lubrication Is Everything
Your system's moving parts are metal, and are subject to a great deal of friction over time. To reduce the impact of this friction, they require regular lubrication. What's more, doing this will reduce noise, prevent corrosion and enhance performance. The rollers, hinges, torsion springs and bearings will all also benefit from this service. Although, this process may seem simple, it is best left to a trained professional - using the wrong lubrication can lead to complications.
Peace Of Mind
Safety can be compromised should your automatic garage door completely breakdown and fail to function. To ensure this doesn't happen, our technicians can test the auto reverse function of your system along with the photo eye sensors. We will make any necessary adjustments so that you have peace of mind in the event that an obstacle finds itself in the path of your door – with everything functioning as it should be, your door will reverse.
Peak Performance For Longer
Regular garage door maintenance allows you to use your door for the duration of its lifespan. Plus, a system with fewer problems means less money spent on expensive emergency repairs. Join other satisfied homeowners and call Garage Door Repair Lake Mary today. Alternatively, arrange your appointment online through our scheduling system.
Count on us when it comes to:

Torsion Spring Adjustment

Track Replacement & Repair

New Opener Remote Controls

Garage Door Opener Maintenance